MJ-R1600 Roller Printer voor synthetische PU/PVC heeft drie opties, kan zij de olie van de eco-solvent gebaseerde inkt afdrukken op PU, PVC roll direct, het ook de inkt op waterbasis overdracht af te drukken op folie en films kan aannemen, dan water of warmte overdrachtmethode kunt overzetten van de beelden op echt leder, ook kunnen zij sublimatie-inkt afgedrukt op sublimatie papier dan overdracht aan de doek zoals nylon , polyester, ect. Weihang eco-solvent kleurenprinters heeft vast Epson DX5 printkop die de afdrukkwaliteit hoge resolutie.
Kenmerken van de digitale Printer Weihang MJ-R1600:
1. 1.8m breedte met onbeperkte lengte afdrukken, voldoen aan de industriële afdrukken vraag voor zowel kleine winkels en grootschalige fabrieken.
2. direct afdrukken op leer, PVC, PU, TPR, Canvas, textiel, ect.
3. industriële effectieve machinebouw, drie sectie warmte bed en ventilator droger en infared kachel, die de drogen periode slaat.
4. Professional Rip-Software kunt ICC input/output profle, levendigere beelden.
5. gebruiker vriendelijke bedieningspaneel, automatische reinigingssysteem, auto materiële voeden en het ontvangende apparaat.
6. hoogwaardige machine en prompt dienst op aanvraag na.
Voordelen van Weihang Digital Flatbed Printer:
1. nr plaat of film maken, direct afdrukken vanuit computer, minder tijd en arbeid kosten nodig.
2. volledige kleuren uitprinten in één keer, met professioneel kleurbeheer en directe computer correctie, herziening kan worden gedaan met lagere kosten;
3. een stuk of grote hoeveelheid volgorde is toegestaan, flexibeler in MOQ;
4. aangepaste ontwerpen zijn beschikbaar voor het weergeven van individuele stijl, hoge toegevoegde waarde te vangen van de huidige trend van zelfexpressie.
5. diverse materialen en voorwerpen, zelfs gebogen oppervlakken (binnen de 3mm), kunnen bij het afdrukken, wijder aangepast.
6. laag verspilling tarief vanwege precies positioneren;
7. Weihang-Printers zijn CE goedgekeurd en verbruiksartikelen REACH in acht genomen.
Inspectie en verpakking:
1. alle Weihang producten zal worden geïnspecteerd en gelabeld door ons team van QC vóór levering, machine zal getest worden onder werkelijke afdrukken wordt uitgevoerd om goede actieve toestand.
2. solide houten pakket veilig voor vervoer van zee- en luchtvervoer, fumigatie zal gebeuren voor neen-barrière invoer met IPPC-mark en code.
Garantie en dienst na verkoop:
1. Eén jaar garantie voor zowel binnenlandse en buitenlandse klanten, maar de hele inkt leveren systeem zoals printkop, demper, schone cel, ect. worden uitgesloten.
2. gedetailleerde Engelse handleiding voor machine-installatie, bediening en onderhoud.
3. e-mail, Skype, telefoon/video-oproep en andere sociale Mediacontacten zijn alle toegepaste manieren voor technische ondersteuning.
4. Naast deze on-line methodes, on-site installatie en opleiding kunnen ook beschikbaar.
Specificatie van de digitale Printer Weihang MJ-R1600
Printer Model

MJ-R1600

Print head

Micro Piezo print head

No. of Print head

One

Max. Printing width

1500mm

Max.Printing thickness

5mm

Max. Media Weight

70kg

Max. Print Resolution

2880dpi

Printing Speed

15 square meter per hour at 720dpi

Ink supply system

Continous ink supply method

Ink Type

Eco-solvent/Water based/Sublimation ink(Optional)

Ink colors

(Double 4 color: Cyan, Magenta,Yellow, Black)

Temperature Range

Normal~80, Recommended temperature: 30~50 degree

Drying & Heating system

Three-step heating device: front, middle & back,
PID temperature controller

Cleaning system

Auto cleaning system

Media Type

Leather/ PU/PVC/canvas/textile/transfer paper/film, ect

Print interface

High speed USB transmission

RIP software

Maintop

Power rated voltage

AC 220-240V, 50-60HZ,750W

Working environment

Termperature: 30~50 degree, humidity: 40-60%

Machine Weight

Net Weight: 250KG, Gross Weight: 400kg

Printer dimension

2840mm x900mm x1250mm

Packing Size

2920mm x930mm x730mm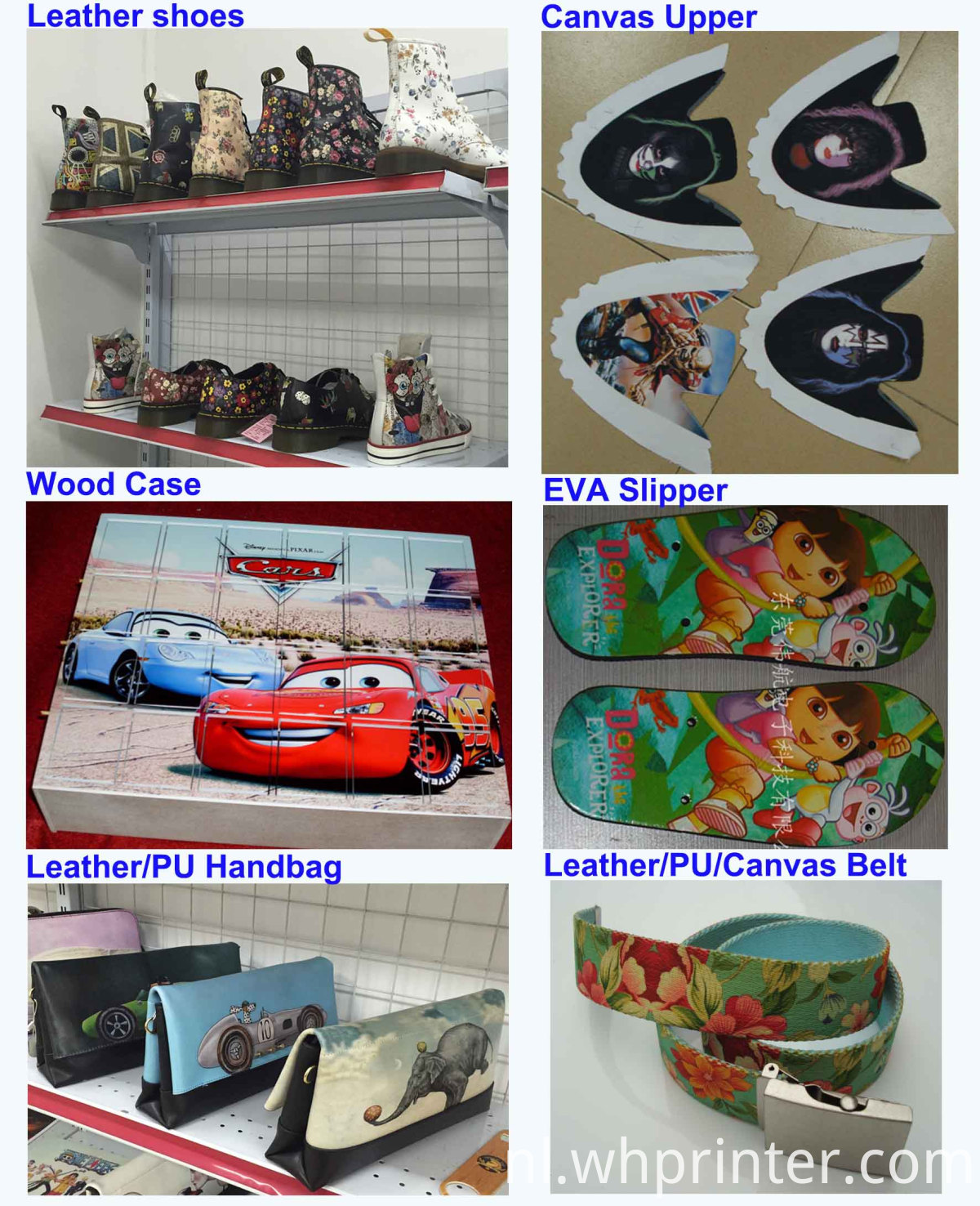 Weihang eco-solvent kleurenprinters heeft vast Epson DX5 printkop die de afdrukkwaliteit hoge resolutie.

Product Categorie : Rol op rol Printer